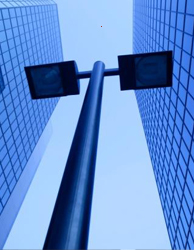 Ritesh Properties and Industries Ltd (RPIL) is a leading company with business interests in Real Estate & Fashion Industry. A public limited company (BSE: 526407), RPIL is based in Ludhiana under the leadership of Mr. Sanjiv Arora, Chairman cum Managing Director of the company. The Company was promoted by Mr. Pran Arora a leading industrialist of Punjab and father of Mr. Sanjiv Arora. The company is listed on (BSE: 526407).

Company is developing an Industrial Park in the style and name of Hampton Business Park. The park is in Ludhiana.

The project, christened as Hampton Court spreads across 42 acres on the Ludhiana-Chandigarh road, well within the municipal limits of Ludhiana city. Initial work on the project has already started and the project is already launched.

Ludhiana is growing very fast and there is an increasing need for quality housing and industry with all ammenities. Especially in the city outskirts away from the city congestion. This township is designed to address that need and will offer ultra-modern, high-quality community living. The strategic location of the project will be a key factor for its success in days to come. The company is expected to benefit Rs 1.50 billion from the project.

The premium housing project and the business park will be amidst peaceful environment in the outskirts of Ludhiana, away from the hustle-bustle of the city but in the close vicinity of prime locations in Ludhiana. The project will emphasize creation of a self-contained development, in order to foster harmonious community living. All basic amenities and support infrastructure will include • 100% Power Back Up For Common Areas • Underground 24x7 Water Supply • 24x7 Hi-Tech Security Arrangement • All electrical cables underground • Wide Internal Roads for Efficient Traffic Management • Service Apartments • Conference Room, Multi Purpose Hall / Exhibition Hall • Convention Centre • Medical Facility • Cafeteria • Gymnasium • Wi-Fi Enabled Complex club • community hall • local shopping centre • post Office • bank • health care centre • schools (nursery / crθche, place of religious worship, designated recreational spaces like playgrounds for children) • jogging tracks • office • ample parking lots etc.